Meishe AR Effects Creation Tool
Support the production, preview and export of props and beauty effects, support the setting and adjustment of event triggers, and ensure the stable output of AR props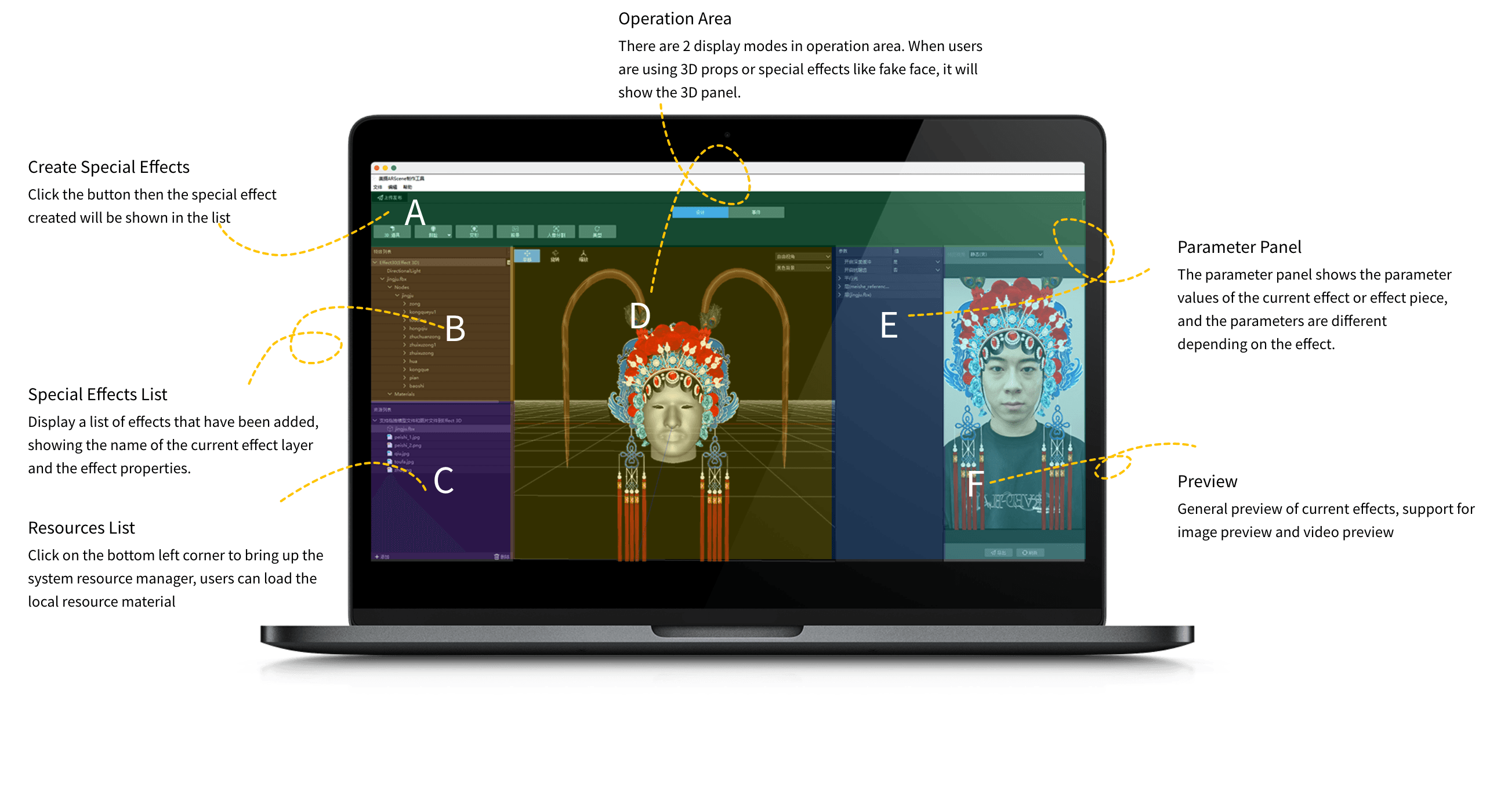 Plan highlights
Prop performance
Support 2D props, 3D props, face deformation, face beauty, foreground special effects, portrait background style, trigger gameplay and other types of props, support users to make various types of props by themselves, and adjust the corresponding texture effects , bone physics and other parameters.
Realtime preview
There is a preview video area on the right side of the tool, you can choose different expressions and actions to test the actual effect of the preview props used on the human face, which is convenient for users to preview and judge the effect.
Event trigger
Supports the triggering of root events such as face appearance, disappearance, timer, action increment, and decrement. It supports the triggering of sub-events, and can support rich triggering effects and gameplay.
Rich materials
It supports the rendering performance of materials such as pbr, making props and special effects more realistic and realistic.
Easy to use and easy to learn
The production interface is in line with the designers' usage habits, and friendly operation helps users to get started quickly and master the production of AR props, making it easy to load.
Free training
Provide free teaching and training to customers, so that customers can get started with self-made props and special effects.