Education Industry Solution
Turning technology into production, introducing production into education and improving quality, and cultivating excellence. Based on the intelligent video production training platform and special effects material creation platform, Meishe and the school will carry out in-deep cooperation in course construction, teacher training, curriculum reform, software copyright and patent co-declaration and sharing, etc., and build an intelligent short video production platform in the Omni-media age.
Introducing production into education, and improving quality and cultivating excellence.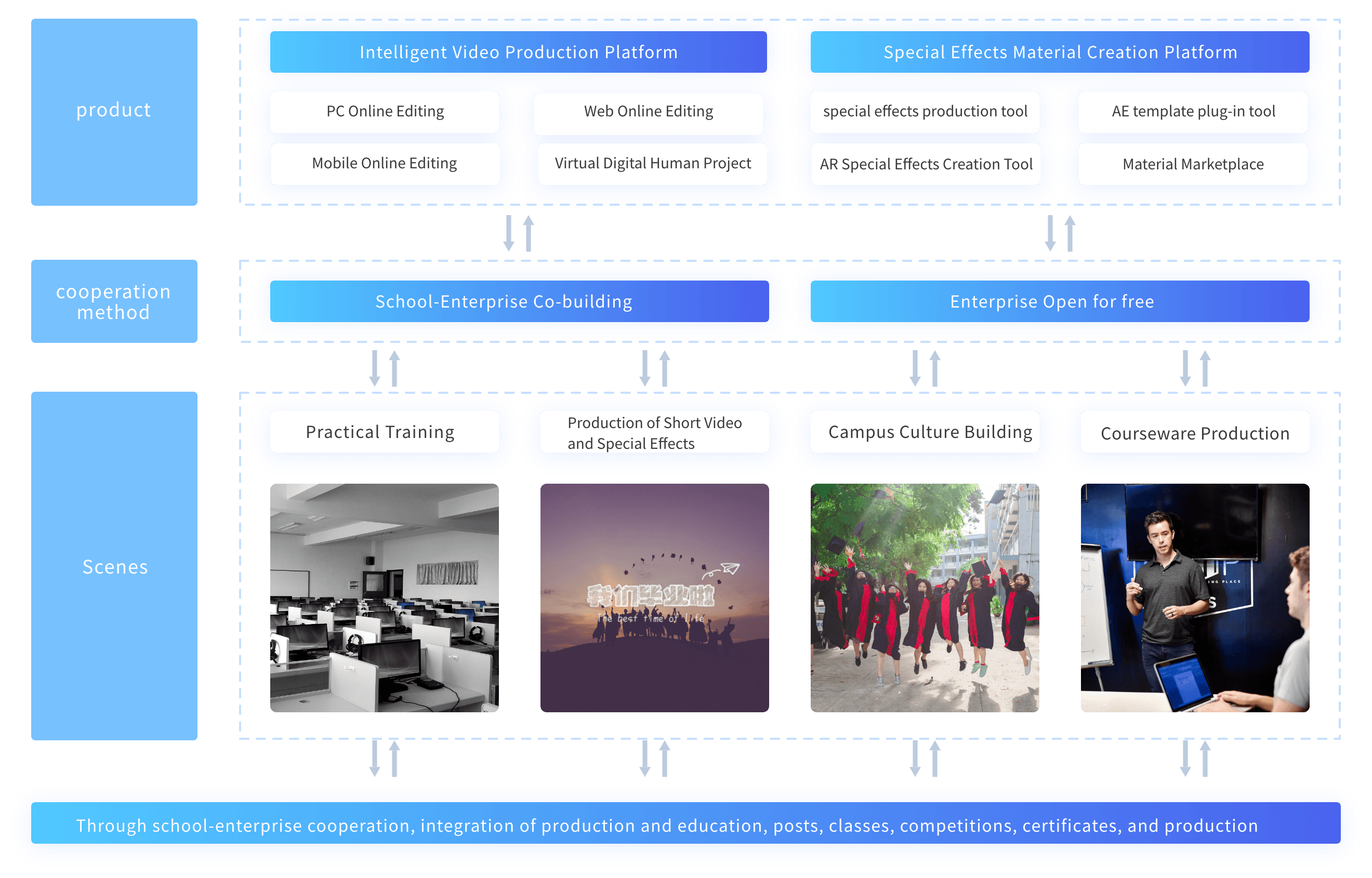 School-enterprise Cooperation - Opening Special Effects Material Platform
There are more than 500 head enterprises on the platform, and each of them has a large demand for special effects materials.
Massive special effects material needs: filters, stickers, captions, transitions, particles, face props, photobooks, video templates, etc.
For Student
Gain practical experience, employment opportunities, and a sense of accomplishment. Take orders and receive benefits.
For Teacher
Increase employment of students and earn the recognition of teaching achievement.
Short Video Effects Production Course Syllabus
Filter
Overview
Design Thinking
Product Process
Case Study
Transition
Overview
Design Thinking
Product Process
Case Study
Captions
Overview
Design Thinking
Product Process
Case Study
Case Study of Bubbles
Case Study of Ornamented Captions
Case Study of in/out Animation
Sticker
Overview
Design Thinking
Product Process
Case Study
MEMO
Overview
Design Thinking
Product Process
Case Study
Video Template
Overview
Design Thinking
Product Process
Case Study