Intelligent Broadcasting Industry Solution
With the deepening of media convergence, the mainstream media has reached a critical stage. Meishe intelligent video production technology can effectively solve the problem of digital transformation of the top design, private deployment, intelligent video production and other aspects, promote the supply-side structural reform of content production, build a new type of radio and television media, promote the media convergence, and expand high-quality video supply.
Intelligent video production platform architecture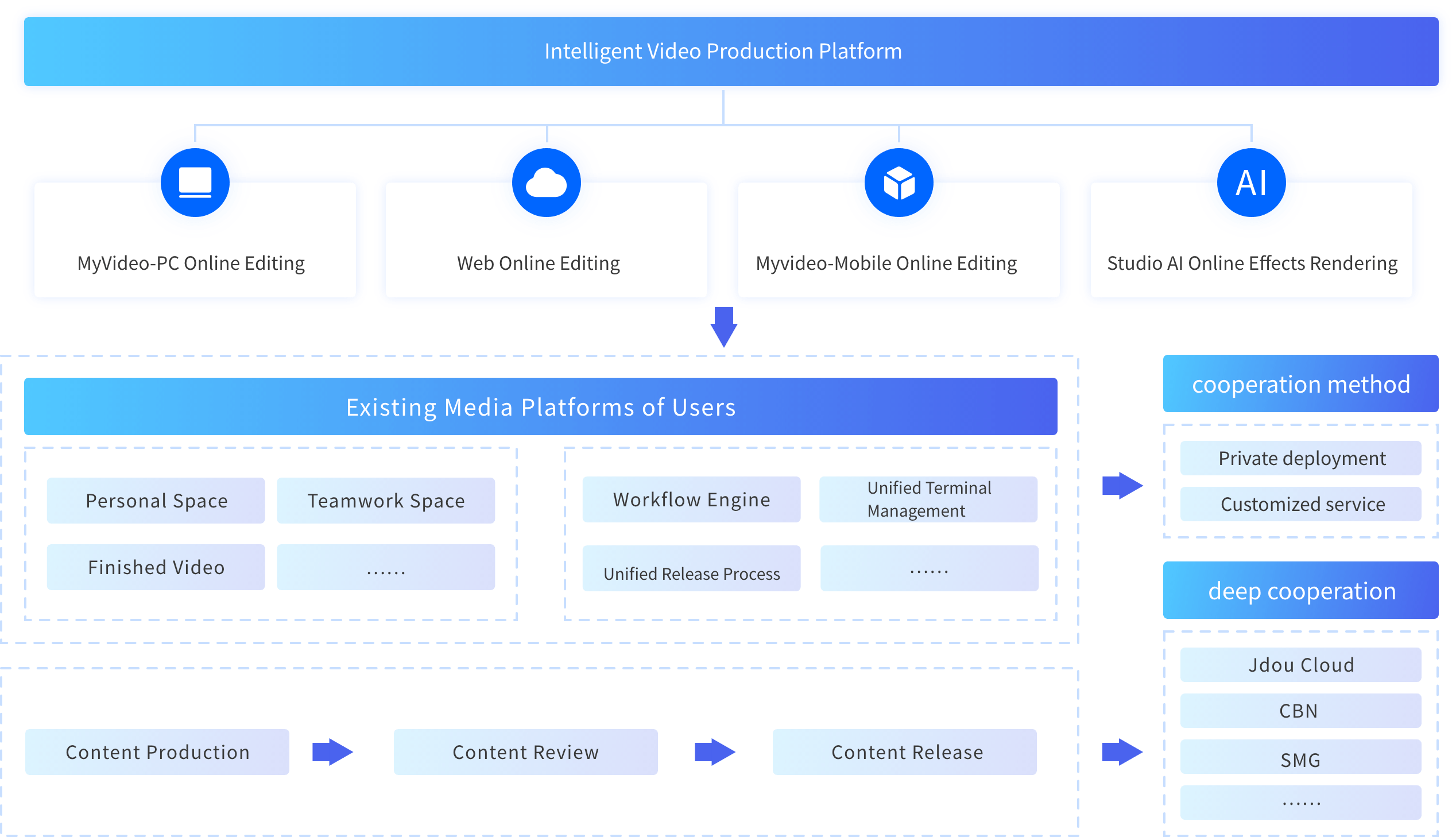 Multi-terminal intelligent production tools - all-platform interoperability
Interconnection of multi-terminal timeline project files, seamless inheritance of subtitles and special effects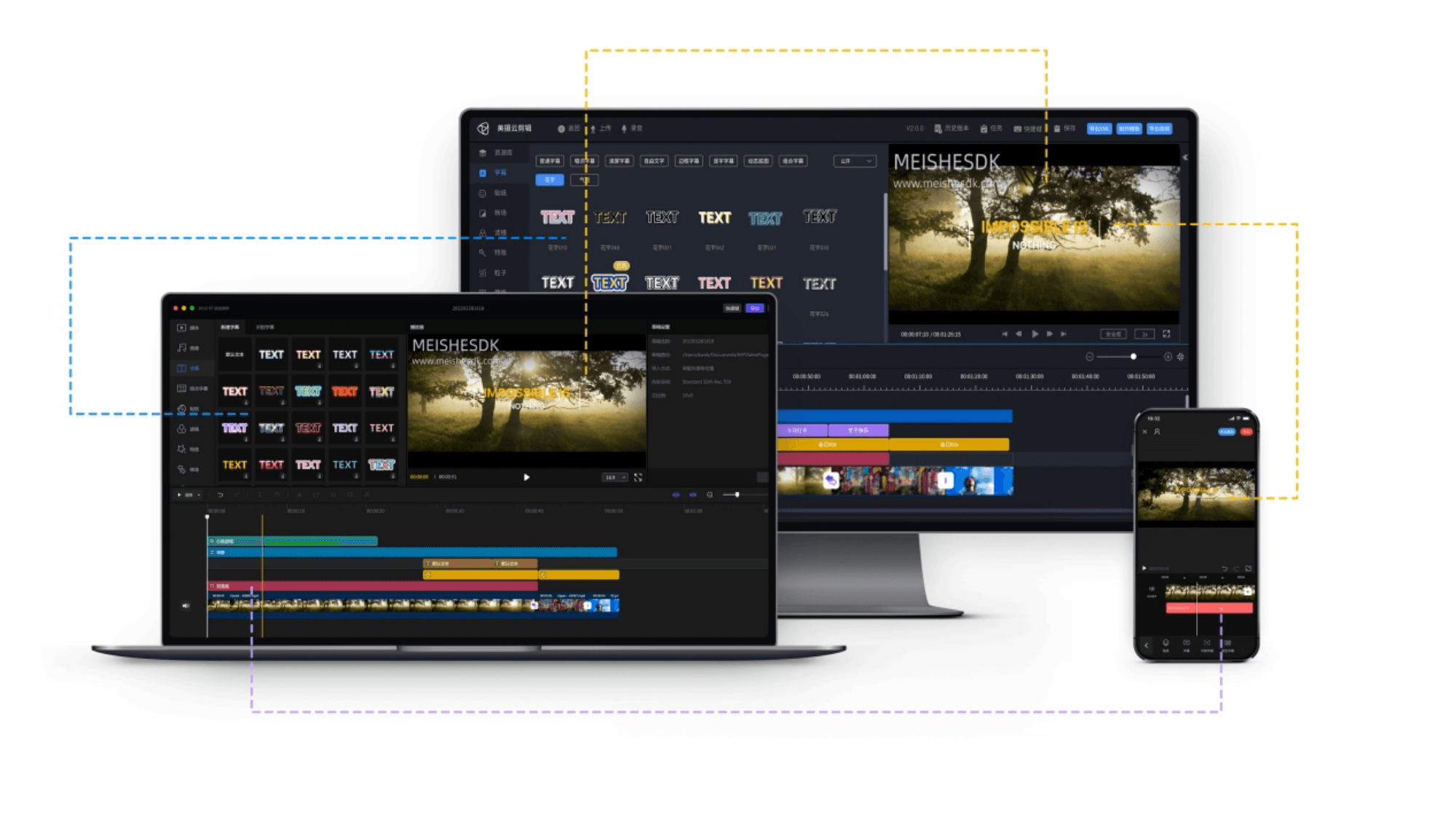 Multi-terminal intelligent video production tool
Based on video slicing and streaming technology, achieve hybrid editing of local and cloud video in the C/S architecture, users do not need to upload video and other data to the cloud platform server, thus reducing the user's waiting time and achieving quick editing.
System Architecture Diagram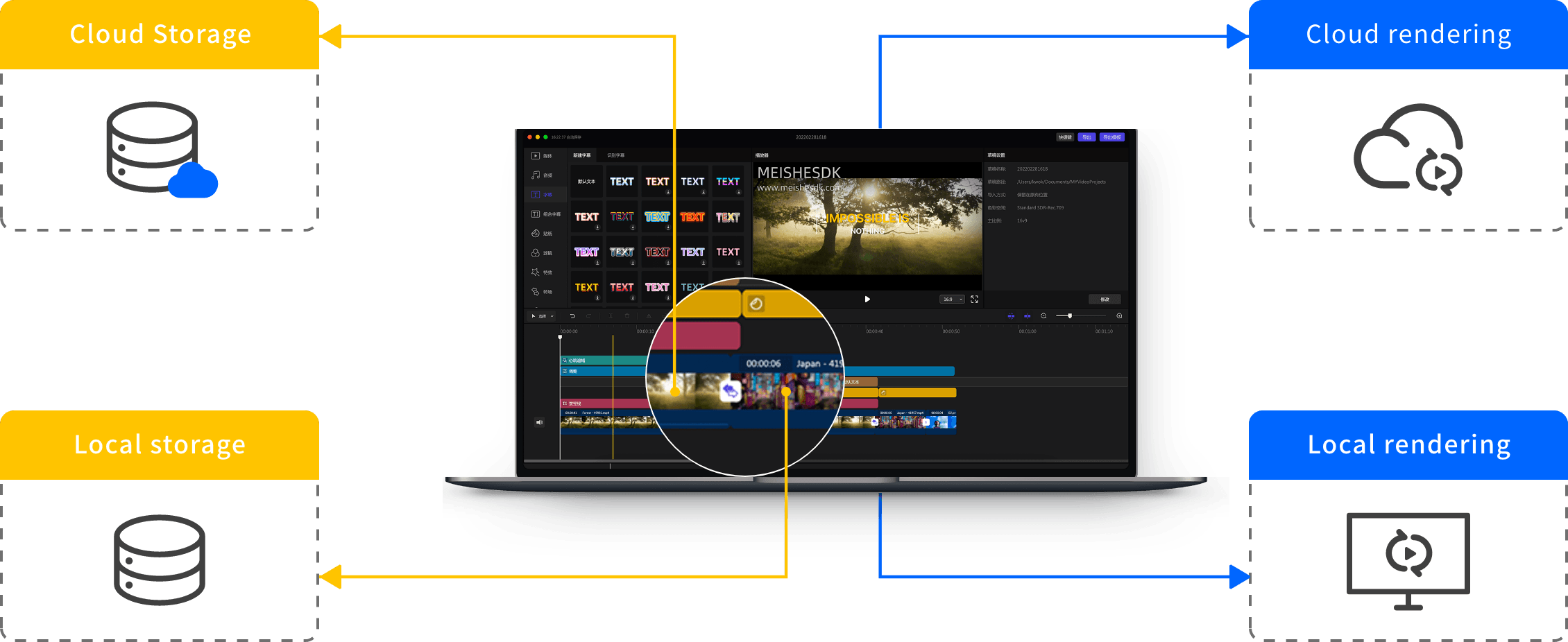 Partners
SMG Converged Media Center
Deploy Meishe Online Video Editor, live editor and other intelligent video production tools to current business system. User management and business processed are interoperated in multi-terminal, which highly improved the efficiency of Internet video contents production.
YiCai
YiCai builds its intelligent video production platform based on Meishe Online Video Editor solution. It can realize rough cut, fine cut and other operations, quickly packaging it into contents more suitable for Internet, and linking its APP for wide distribution.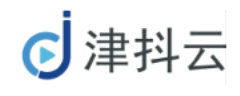 Jdou Cloud
Jindouyun is part of Tianjin Jinyun New Media Group Co., Ltd., which focuses on the UGC short video. Meishe's full-process video solution helps it achieve popular short video functions and grow into a mobile interactive platform that aggregates quality original short video contents.