Cloud Virtual Host Solution
Synthesize text content into speech, combine AI face drive, avatar, etc., to quickly form a virtual anchor video with accurate mouth shape and rich actions
Realistic and diverse anchor image
Meicam supports a variety of virtual anchor images, including 3D simulation characters, cartoon animations, etc., with natural expressions and rich gestures, and can provide customers with professional image customization services.
Accurate mouth movements, vivid expression
The leading voice animation synthesis technology to create vivid virtual anchor, which has fine lip-voice synchronization, vivid facial expression and posture, It is composed of TTS, virtual anchor speech diver, emotion and action drivers.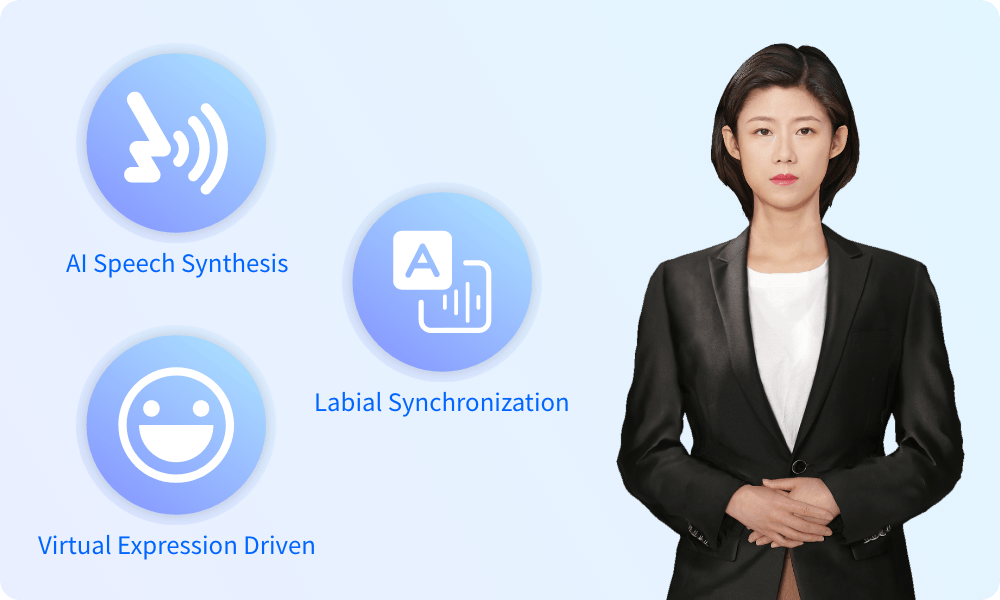 Rich video editing
Virtual anchor videos can be produced through web pages. Meicam provides video production functions with rich features. Even amateurs can easily produce professional virtual anchor videos.
Multi-segment news production
Avatar definition
Professional caption function
Video windowing settings
Video transition editing
Packaging is free to add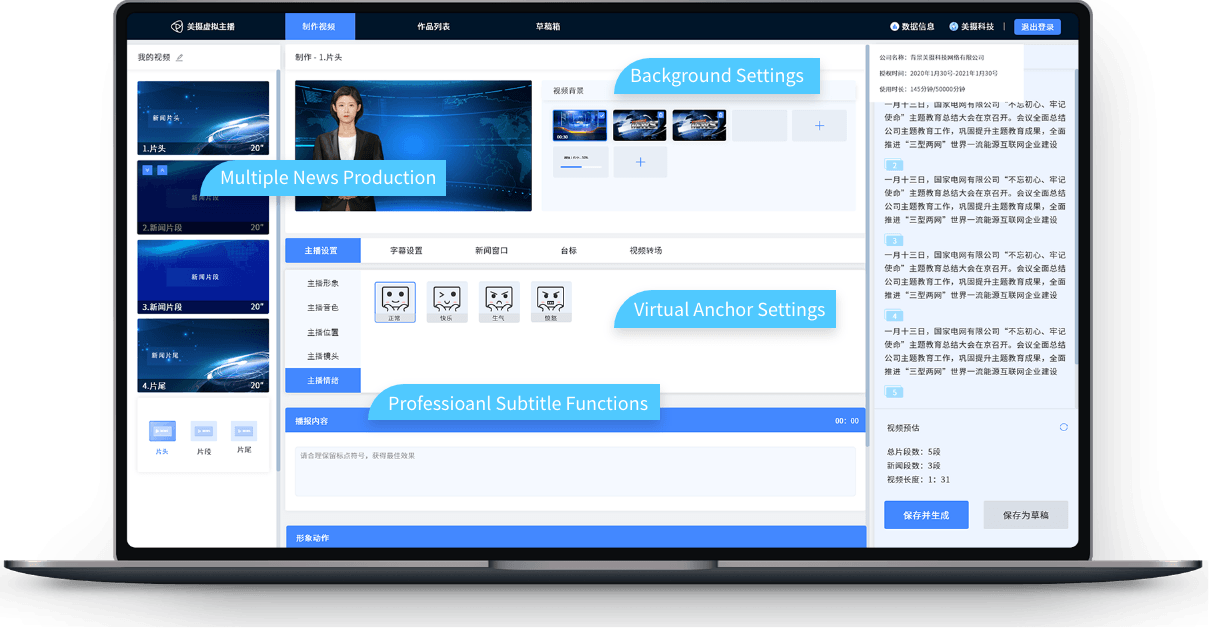 Flexible forms of cooperation
According to the different needs of customers, Meicam provides a variety of cooperation forms to facilitate customers to build exclusive products, such as straight backend production, private deployment and cooperative development.